Deep Tissue, Remedial, Sports Massage
Pregnancy Massage
Reflexology
Manual Lymphatic Drainage
Great Massage Therapists
Fully qualified, experienced therapists
Weekend and Late Appointment
Evening appointment, Sunday appointment available
Health Fund Rebates
HICAPS fast claim on the spot
Remedial Massage
Remedial, Deep tissue, Sports
Pains and injuries, arthritis
Pregnancy Massage
Back hip pain during pregnancy
Pelvic instability, Pelvic girdle pain
Relaxation
Reflexology
Sinusitis, headache, migraine
Anxiety, poor sleep
Manual Lymphatic Drainage
Fluid retention, swelling glands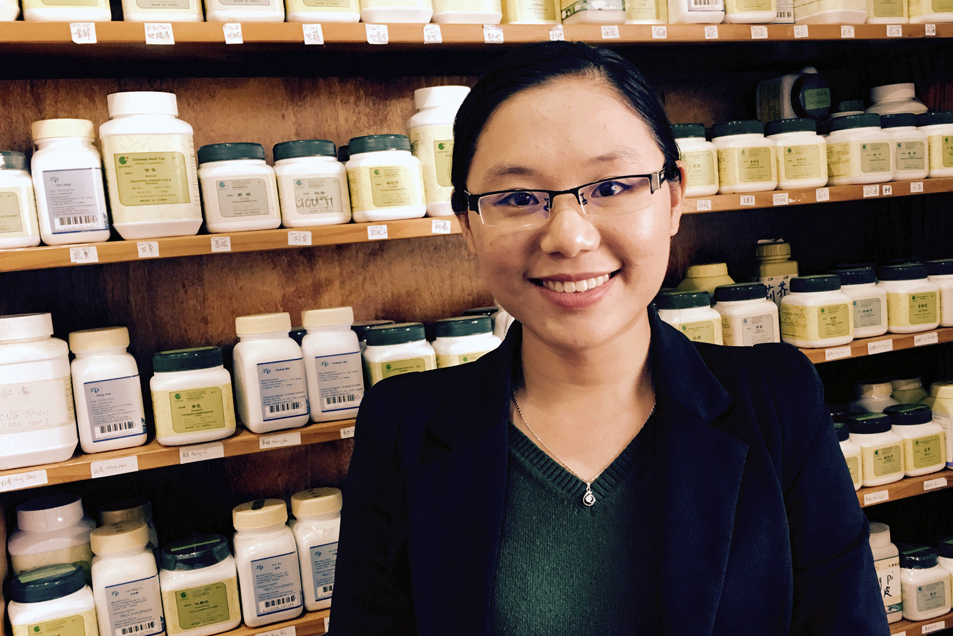 Dr. Ruby Hou – Acupuncturist Chinese herbalist Remedial massage therapist
Dr. Ruby Hou is a registered Chinese Medicine practitioner with the Chinese Medicine Board of Australia. She received her bachelor and master's degrees from Guangzhou University of Traditional Chinese Medicine, which is one of the oldest and highly regarded university for Traditional Chinese Medicine in China. She holds a Diploma of Remedial massage.
Ruby is also an academic inheritor of a historical Chinese medicine sect called "Mutual Promotion between Acupuncture and Medication in Linnan District of China", regarding that the combinational use of both acupuncture and Chinese medicine could enhance clinical efficiency so that better maintain our optimal health.
Dr. Ruby Hou has been around Chinese medicine for more than twelve years, developing a keen interest in how Chinese medicine effectively treat illness and maintain both vitality and well-being by restoring balance and harmony within the body and mind. Her vast working experience in China allowed her to deepen her understanding in this holistic approach to health. With the comprehensive understanding of Chinese medicine, she is successful in helping clients to harmonize their body and mind and to gain optimum health.
Treatment and Service provided
Acupuncture
Chinese herbal medicine
Cupping
Acupressure
Remedial Massage therapy
Specialising and interested areas
Pain relief: headache, migraines and chronic pain
Mental health: stress, anxiety and depression
Sleep disorder: insomnia
Digestive issues: IBS, constipation, Crohn's Disease
Women's health: painful and irregular periods, menopause, fertility
Available Day and Time
Dr. Ruby Hou is available at Ringwood clinic.
Thursday: 10am ~6pm
Saturday: 9am~3pm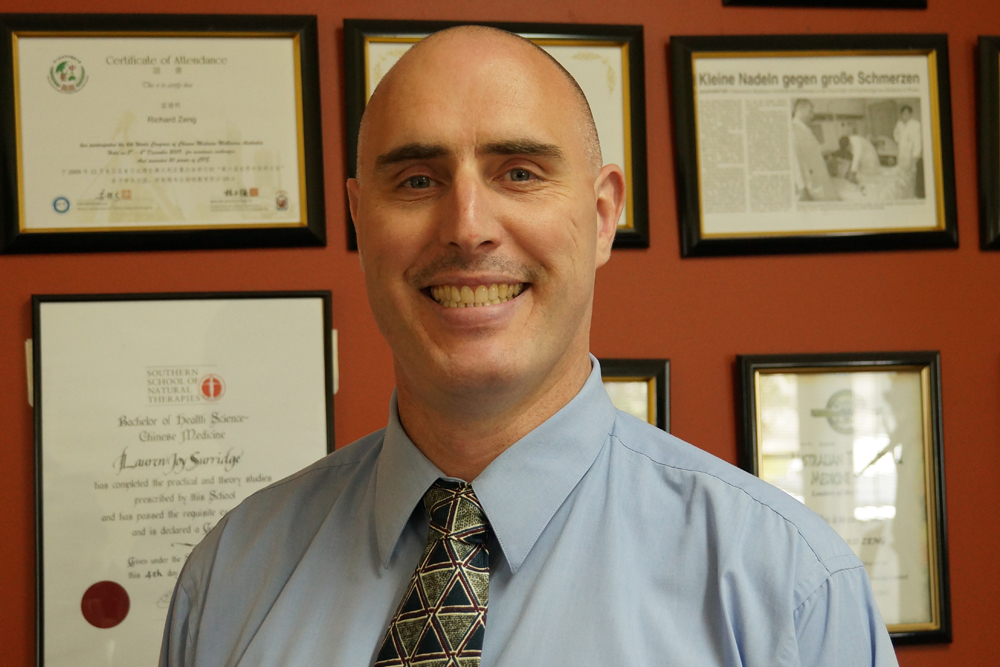 Richard Yates has a diploma in Remedial Massage in 1998. And he has a diploma in acupuncture from the Melbourne College of Natural Medicine in 2003.
Richard has practiced massage since 1998. He is a member of the Australian Traditional Medicine Society (ATMS).
Richard practices Yang stye Tai Chi. He finds it invaluable in maintaining health and well-being.
Treatment and Service provided
Remedial, deep tissue, sports massage;
Trigger Points, Mobilising Massage,
Cross Tendon Technique and Acupressure;
Cupping, Gua Sha and Moxibustion.
Specialising and interested areas
Musculoskeletal
Sports injuries and traumatology;
General health issues.
Specialising and interested areas
Musculoskeletal conditions
Pain management: headache, migraine, arthritis
Available Day and Time
Richard is available at Ringwood clinic:
Mondays: 10am – 5pm
Wednesdays 10am – 6pm
Thursdays 10am – 7pm
Sunday: 11am ~2pm by appointment only
Richard is great with his hands. When I telling him that I have pain, he always find exactly the spots. After treatment the pain disappear most times. If you have pain and need deep tissue massage, he is the one to go!
Matthew
Have question? need make an appointment?
Phone: 03 8802 1519
Massage Price
Health fund rebates, Medibank Private Members Choice available
Hicaps – Fast claim on the spot
How does massage therapy help?
Massage therapy acts directly your muscle, nerves, and circulatory systems. It rehabilitate your physical injuries and improve health and well-being.
What can Massage Therapy help?
Massage therapy helps:
Pain: headaches, back and neck pain, frozen shoulder, fibromyalgia, TMJ, tendonitis ,fibromyalgia, arthritis;
Injuries: whiplash, sports injuries, sprains/strains, muscle spasm, tennis elbow, plantar fasciitis;
Postural problems: repetitive strain injuries, Carpel tunnel syndrome;
Stress and anxiety;
Pregnancy massage;
Preventative treatment.
What should I expect from my Massage Therapy Visit?
Your average appointment starts from filling out a medical case history form. It helps establish your health level and ensure there are no contraindications to massage therapy.
Next comes an interview/assessment by your massage therapist. He/she can better understand your individual health needs. Following the assessment, your therapist will leave the room. You then disrobe and get into position on the massage table.  You will be covered by a sheet or a gown will be provided.
The therapist will re-enter the room and start treatment. When he/she is finished, he/she will leave the room again allowing you privacy to dress.
Once you are dressed the therapist will meet with you again. He/she will discuss the treatment. Necessary exercises such as stretches and strengthening may be given according to your conditions.
Have question? need make an appointment?
Phone: 03 8802 1519