Are you missing out on the Medicare rebate for chiropractic services?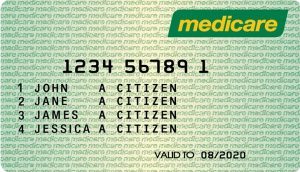 Good news:
Medicare Rebate for Chiropractic is available
Here are 3 easy steps on how you may qualify for up to 5 sessions of chiropractic treatments.
Book an appointment with your GP.
Meet with your GP to discuss your eligibility for chiropractic services (item 10964) under the MBS Chronic Disease Management (CDM).
Once approved by your GP, bring the referral form prepared by your GP during your visit to see our chiropractor.
Am I eligible for Medicare rebate for chiropractic?
To be eligible for chiropractic services, you would have to suffer from a chronic musculoskeletal disorder. For instance, chronic back pain, chronic neck pain and headaches.
What is a chronic musculoskeletal disorder?
A chronic condition is one that has been (or is likely to be) present for six months or longer. There is no list of eligible conditions. However, the CDM items are designed for patients who require a structured approach and to enable GPs to plan and coordinate the care of patients with complex conditions requiring ongoing care from a multidisciplinary team.
How many sessions does Medicare rebate for chiropractic available each year?
Medicare rebate is available up to 5 chiropractic services for each patient per year. 
*Please note that out-of-pocket gap fees with the Medicare rebate for patients apply accordingly:
initial consultation gap fee $37.05
return visit gap fee (short consult 20-30mins) $7.05
return visit (long consult 30-45mins) $27.05
What can I do after finishing 5 Medicare rebate sessions?
After completing the Medicare claimed visits, you can continue care with us with your private health insurance rebate.
HICAPS facility is available at both our Coburg and Ringwood wellness chiropractor clinics, allowing on-the-spot claims.
For more detailed information about MBS Chronic Disease Management and Allied Health,  click HERE to download.
Medicare Rebate for Chiropractic, you save $264.75 from those 5 services that Medicare covers
Our chiropractors regularly treat various musculoskeletal conditions. These include neck pain, back pain, sports injuries, occupational related injuries, and pregnancy-related joint or muscular pain.
Call us to book an appointment today!